Number of biosample collections requiring cryopreservation is rapidly growing together with the necessities of sample management. Interest in automation at cryo level temperatures (down to -196°C) is unprecedented. LICONIC, industry leader in automated sample handling solutions for 25 years, has responded with a truly capacity scalable, fully automated, vapor phase LN2 cryostorage solution.
The STV series was implemented in 2013 for a large scale population cohort study with daily sample input calculated in thousands. The technology is scalable down to applications of ‹50,000 samples. LICONIC once again applies the BiOLiX Bio-Libraries principle 'built fit-for-purpose' to provide an industry leading solution for a dynamically changing automated storage application requirement.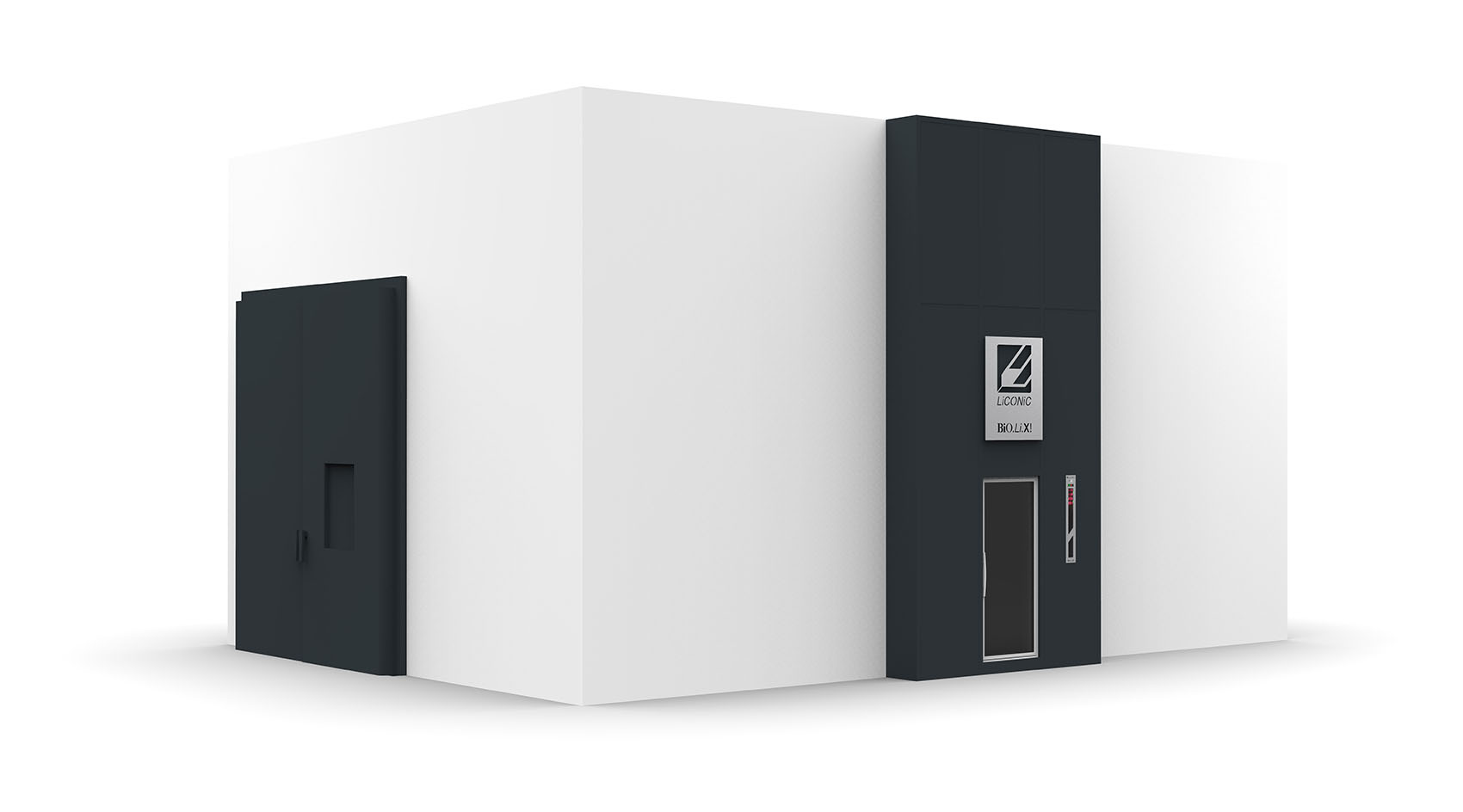 BiOLiX STV
Main Features
Vapor phase nitrogen (dry storage) for optimal sample safety
High density and energy efficient cryogenic vessels
Proven and reliable overhead trolley rack transport
Full rack or individual sample retrieval options
Simple and effective robotics
Fully featured system control software
LIMS integration
The STV Line is the first on the market automated cryogenic (‹-150°C) storage system with configurable capacity. STV systems employ LICONIC's unique high density, motorized, vapor phase LN2 cryogenic vessels. Samples are retrieved from storage in a rack format. Optional sample picking provides a fully automated retrieval process.

LICONIC offers automated cryogenic storage solution addressing data precision, personal safety and sample integrity issues – all the challenges present in a manual access cryogenic processes. The STV Line provides the benefits of automation together with the features of LiCONiC's unique cryogenic storage tanks. The STV is ideal for collections from 50 000 to over 30 000 000 samples.

Applications include storage of:
body fluids, cell lines, cord blood, stem cells, tissues, etc.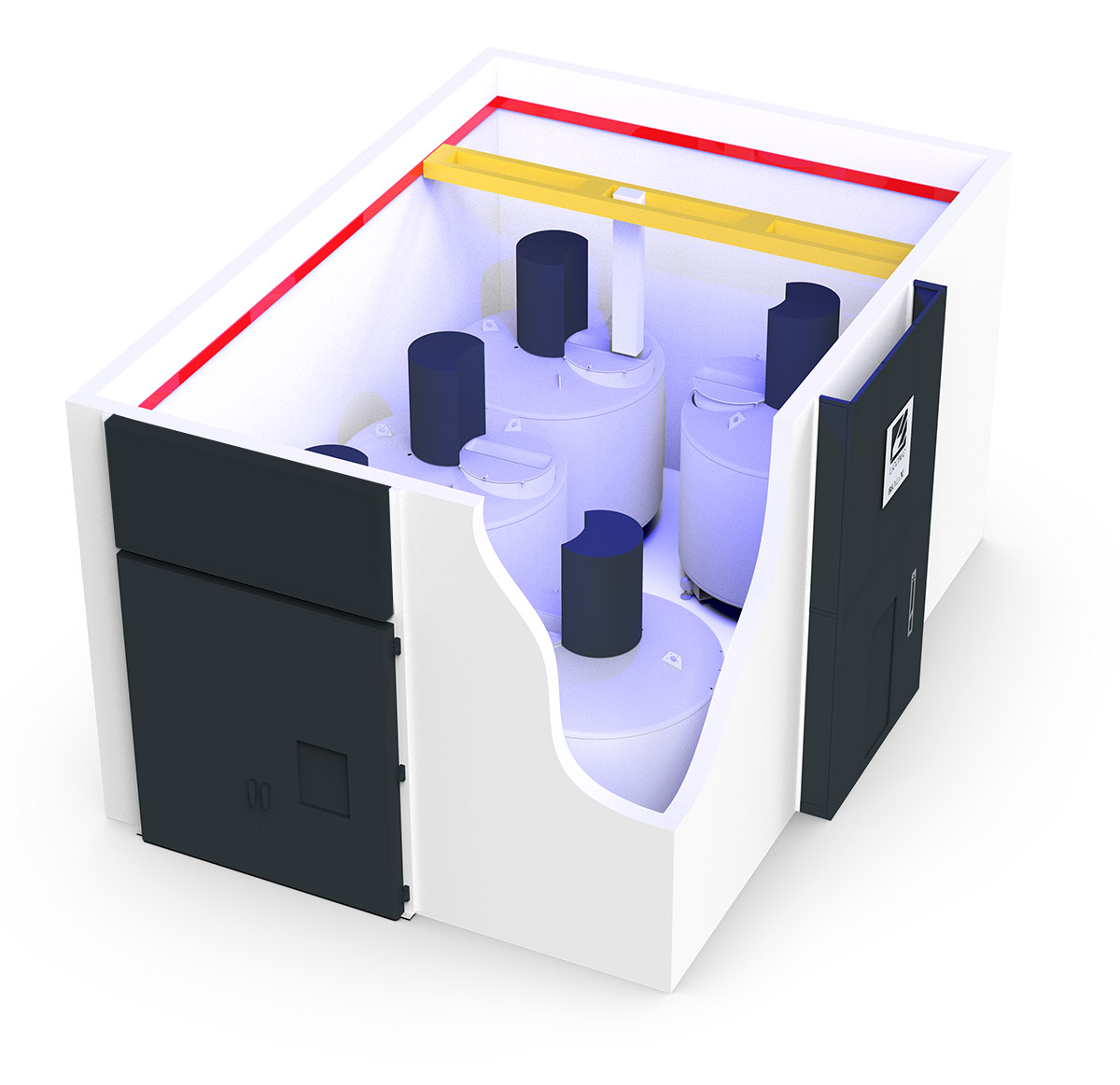 STV example cross section
Benefits
Proven long term sample integrity
Extremely high storage density
Samples not exposed to room temperature during retrieval
Efficient and safety sample storage and retrieval
Precise data management and sample tracking
Intuitive system operation
Seamless LIMS integration
Temperature Range and Capacities
LiCONiC's BiOLiX series is the market's most complete selection of products for automated biobanking.
Products are categorized by application, temperature and capacity.
BOLIX STV Line examples
STV1k8-CT
STV73k5-CT
STV337k9-CT
Labware
Plate height
Pitch
Levels
Samples
Levels
Samples
Levels
Samples
FluidX 0.3 ml Screw Cap
19.1 mm
25 mm
40
161'280
60
6'508'800
60
29'940'480
Micronic 0.5 ml Screw Cap
28.5 mm
35 mm
28
112'896
43
4'664'640
43
21'457'344
LVL LX1000
45.6 mm
52 mm
19
76'608
29
3'145'920
29
14'471'232
Thermo Matrix 1.0ml Screw Cap
54.6 mm
61 mm
16
64'512
24
2'603'520
24
11'976'192
Greiner Bio One 2 ml
48.0 mm
54 mm
18
36'288
28
1'518'720
28
6'986'112
Storage Conditions
The safety of samples in the STV system is built around the proprietary storage tank and system design. Extremely efficient insulation design ensures a small temperature gradient from the bottom to the top of the tank and long temperature hold times in case of LN2 supply disruption. Storage tanks can be moved in and out of the system safely and efficiently.

The STV Line ensures the safety and viability precious cell stocks and tissue specimens by limiting transfer for any sample movements within the automation envelope. Robotic transfers between critical temperature zones (storage locations and the sample picking platform) are done very quickly through ultra-dry refrigerated climate. No sample goes directly from storage to room temperature as with other systems. Refrigeration to also keeps the robotic area free of frost.
Space Efficiency
The STV Line Automated Bio-Libraries make best use of given room constraints by its "built to space" modular design. System dimensions, layout are optimized to the individual application's needs and workflow requirements.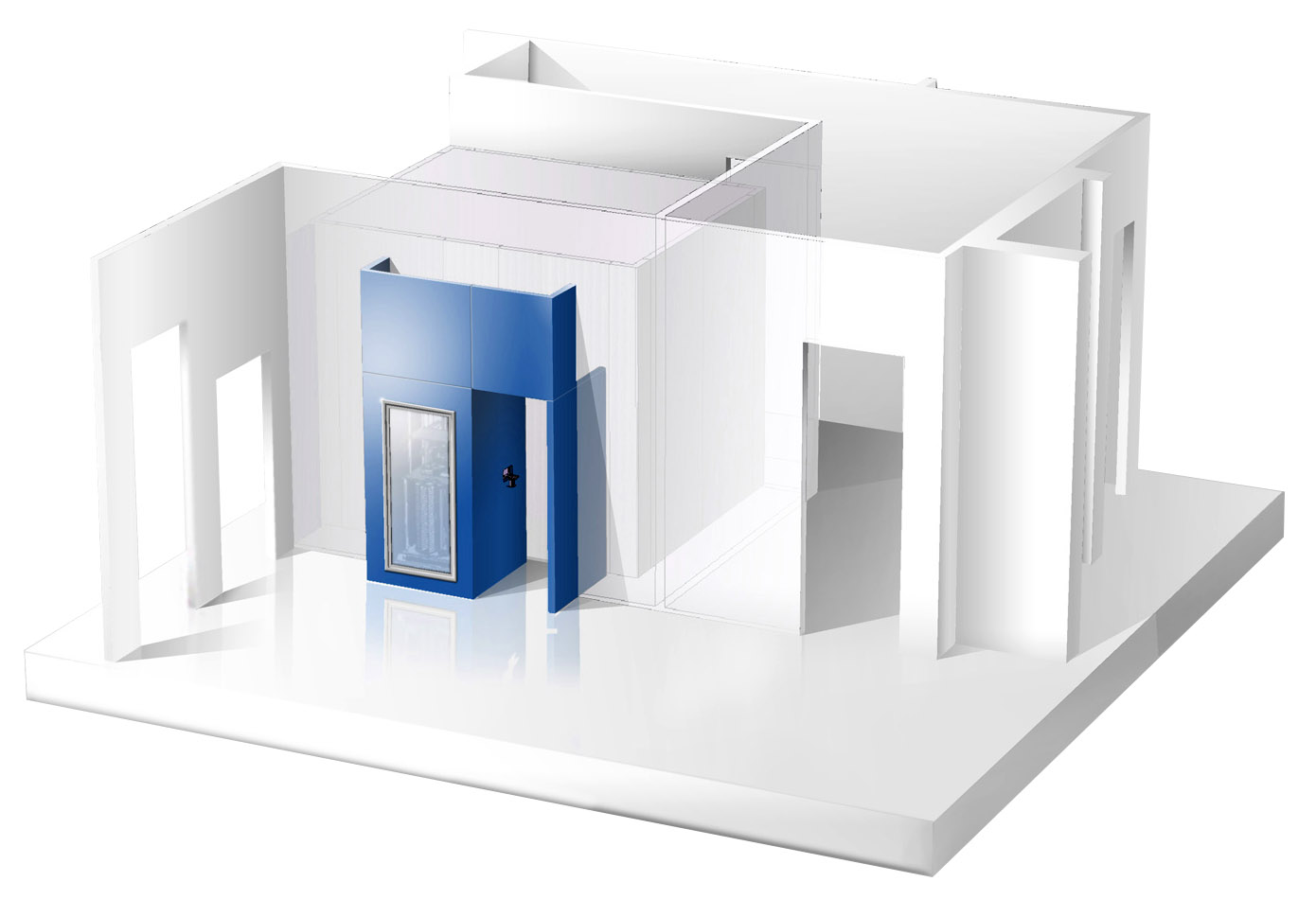 Packages, Options and Accessories
Software features
Graphical job creation
Graphical job creation for storage and retrieval of plasma units
Easy search of samples by barcode, name, data, etc
Easy search of samples by barcode, name, data, etc
Complete audit trail
Automatic inventory defragmentation
Automatic inventory defragmentation
Automatic data backup
Integration with LIMS database
Integration with LIMS database
Remote support
Mobile device control
User access security
Options & Accessories
Multi tube/vial picker
LN2 backup option
2D barcode reader for racks
2D barcode reader for racks
Internal Vision System
Remote monitoring
Tablet interface
External interface station
External interface station
| Type | Length | Width | Height |
| --- | --- | --- | --- |
| STV1k8-CT | 1700 mm | 1560 mm | 2300 mm |
| STV73k5-CT | 8970 mm | 6435 mm | 5000 mm |
| STV337k9-CT | 34515 mm | 8970 mm | 5000 mm |