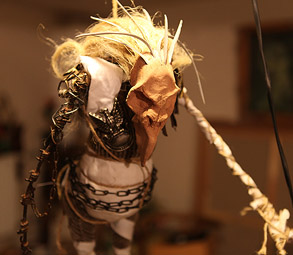 The puppet is taking shape. Soon time for coating and painting.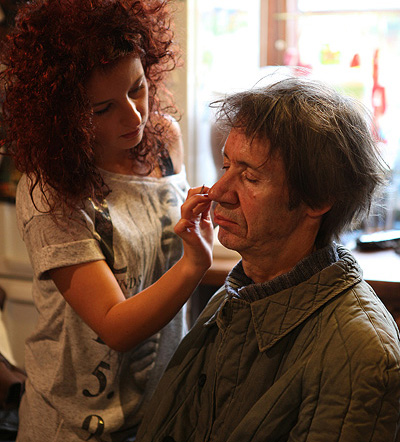 Make-up artist Natalia preparing actor Bogusław Parchimowicz for the scenes. The tired and sad puppeteer sits mostly in his cold hut, somewhere in the Siberian endlessness, making dolls. That hush lifestyle has to be in his face.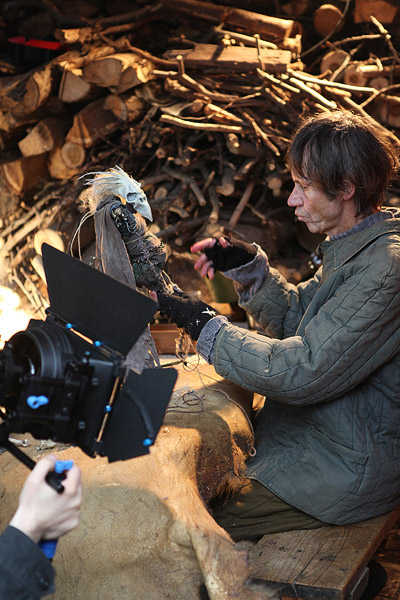 First tests and lighting.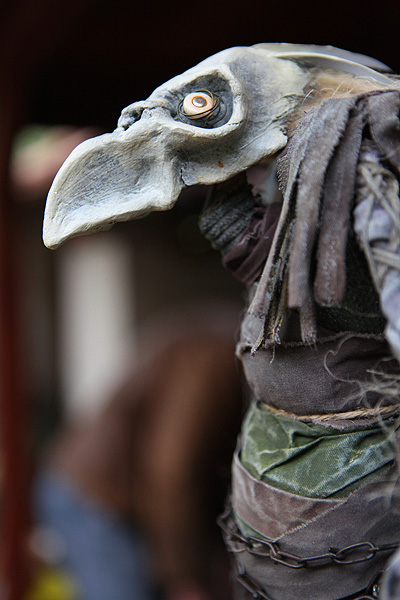 Puppet ready for first takes.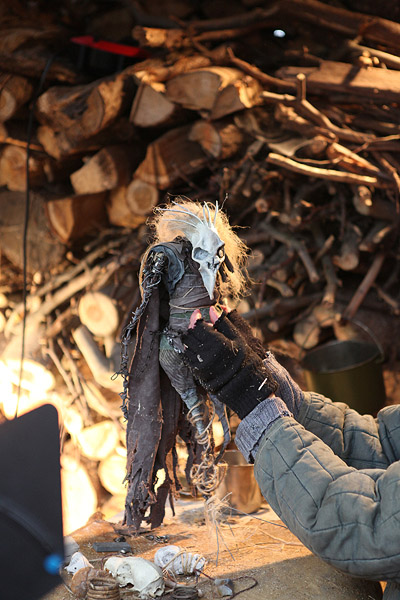 First appearances on the set!
Director Grzegorz Jonkajtys preparing next shot.