The Ark movie grand interior
In 2006 I was asked by director Grzegorz Jonkajtys if I would like to make a miniature for his new animated movie, The Ark. Naturally I agreed and after he introduced me to the storyline we started discussing about the whats and hows. This project turned out to be the biggest piece of prop in his movie – the main space of a huge oil tanker, rebuilt to a refugee camp (see storyline).
Scene from the Ark movie by Grzegorz Jonkajtys.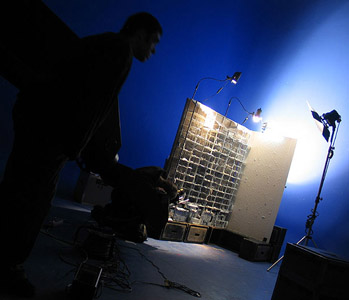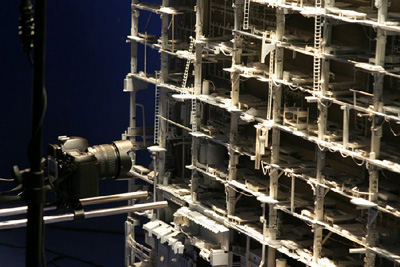 The first painting was white with black undercoat which gave a great depth and ambient. It ended up light gray »




Details:
The amount of detail just seemed to get lost on the wall.

I needed more detail!






The Making Of
To begin the project I started with sketches and drafts to verify some ideas concerning scale and the possibilities further on. What where the amounts of beds needed? How much space do the inhabitants need to move around? What equipment would be visible on the levels?





The construction is beginning to take shape. Here already with the first black mat base painting for better shadowing.





An example of how the construction looks with the beds on. All painted white again after Greg deciding it would be best for the mat painters to do their job in after production. Here you can clearly see the different materials the refugees used to build the floors on the different levels.





The lower levels with heating system and other cool pipes...

A box full of main element for mattress production in 1:35 scale!
The first evaluation of beds needed was 200. I ended up at making 800!




I tried to not make to many "real" beds, since this was a sort of refugee camp. Most of them should naturally be very simple – even just a blanket. That didn't however give the right impression. It had to be mattresses to say "sleeping spot".




The final result
Preparing props for movies is always predestined by the post production and effects to come. Most of the detail in this model was never noticed in the movie because of a very dark aura, far distance or low angles (shot from below). However the fun was making it with an overkill so that the director can make his choices.
The real model can be seen live at the Platige Image Studios in Warsaw.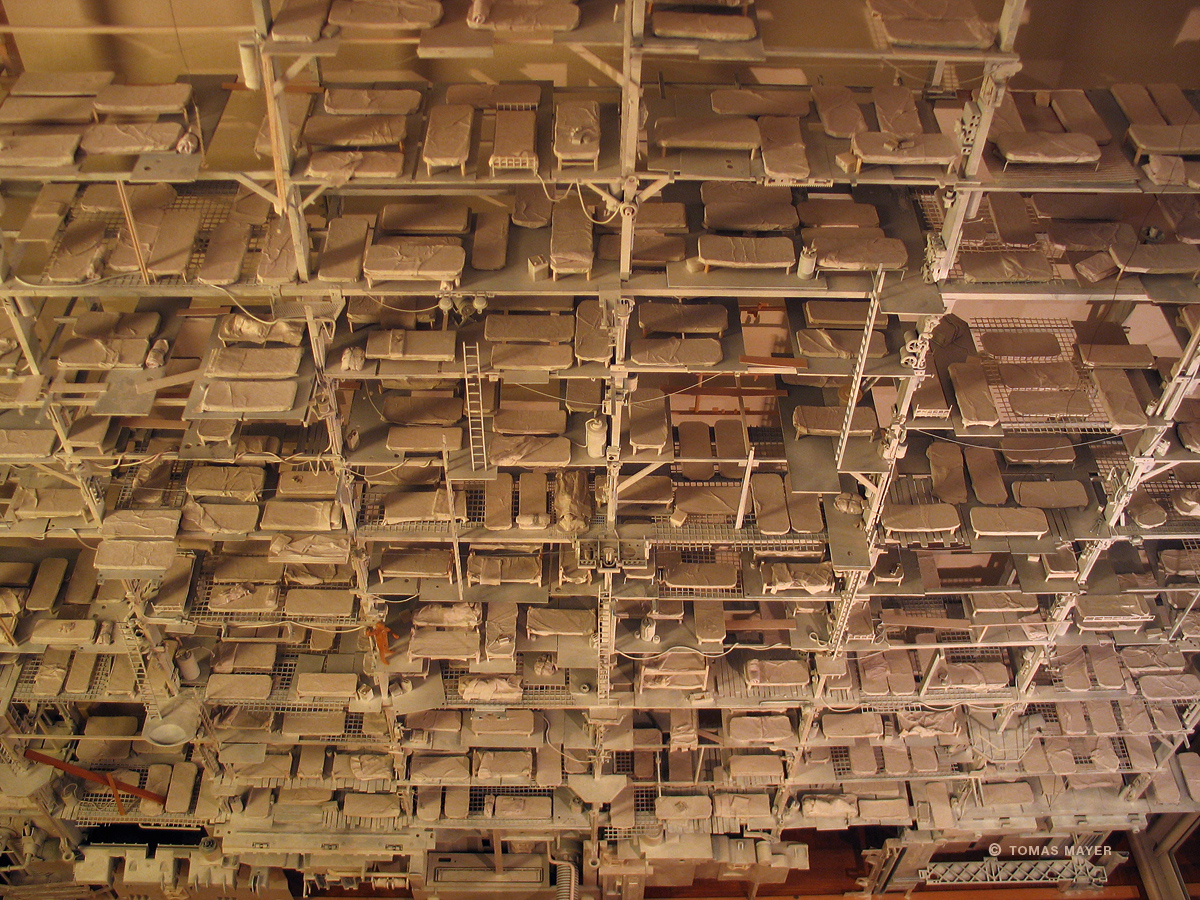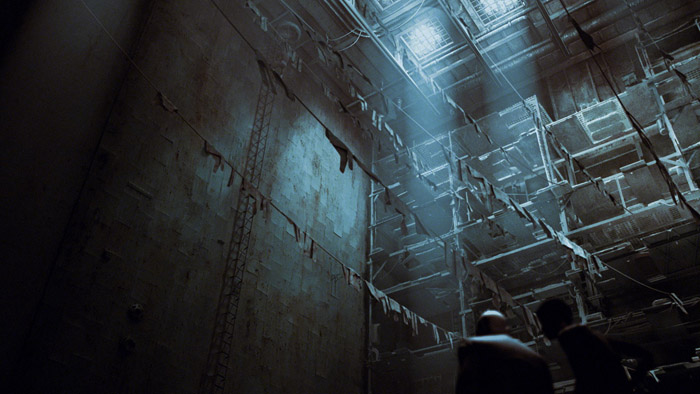 One of the final shots from the Ark movie by Grzegorz Jonkajtys.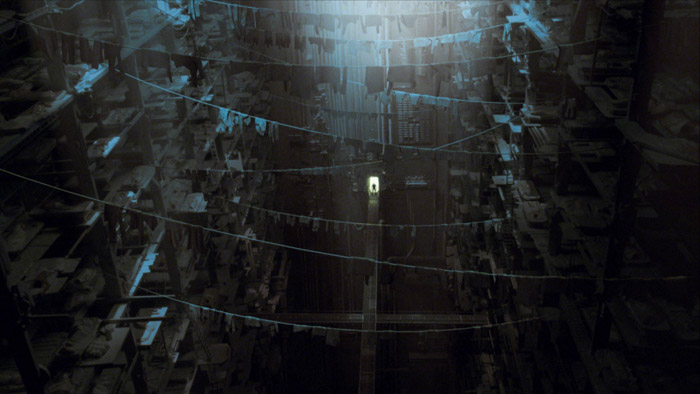 Here is the only shots from above.